There are now some special vehicles coming onto the auction market until the end of the year. Sotheby's starts their "Sealed" auction series with a car.
As is often the case at RM/Sotheby's, the lot is once again something special.
107060 F50 # 313/349 6/97 Giallo Modena FER 102 D.S. Glasurit/Nero 8500 Giallo cloth seat centers LHD EU ZFFTA46B000107060 body # 257 eng. # F130B*46280* ass. #26011 gearbox #428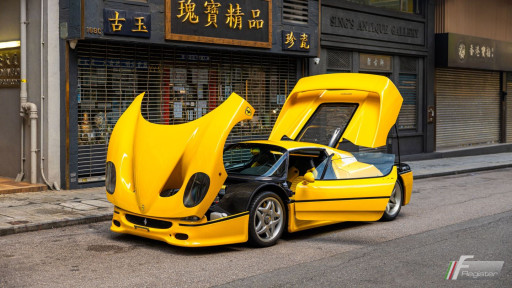 © Sotheby's 2023
The car was delivered new in Italy and was offered for sale in 2000 with 3,000 km. After a time in Japan, owned by the consignor from Taiwan for more than ten years, there are now just over 9,000 km on the odo.